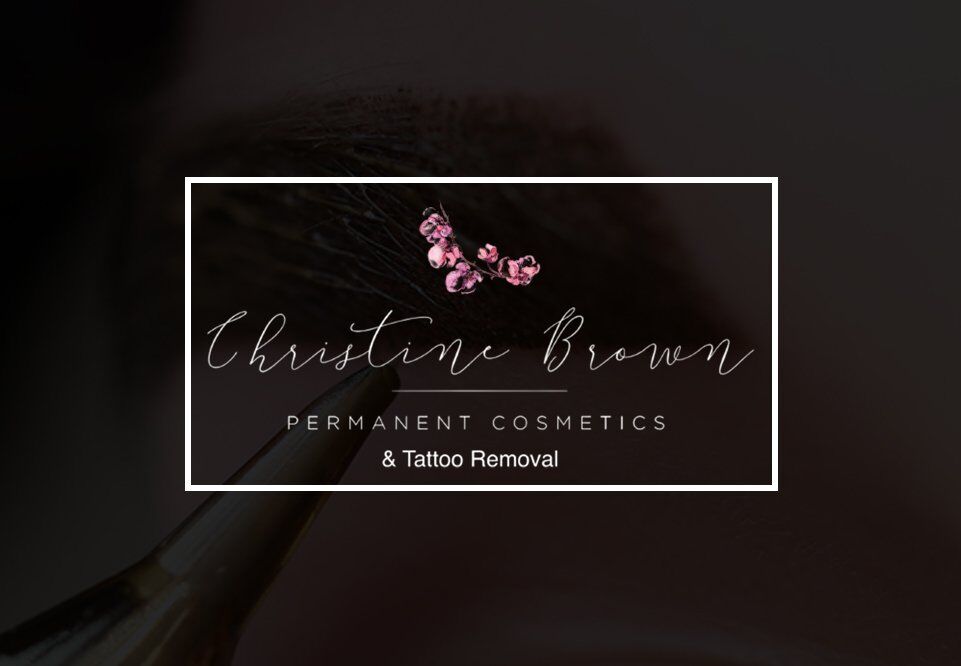 BEST PERMANENT EYEBROWS
RALEIGH, NC

There are a few different terms used when it comes to these permanent brow treatments. Microblading, digital microblading , micro-pigmentation, permanent make-up, machine method and eyebrow tattooing are just some of the treatment options you'll find. Our Raleigh cosmetic technician deposits a small amount of pigment under the skin, creating a brow shape that lasts from several months to several years.
❄️ Save Big With Our Winter Sale❄️

30% OFF All Services
Use Code:
WINTER30
WHICH TECHNIQUE IS RIGHT FOR YOU?
For those unfortunate ladies that don't have much in terms of natural brows, the Ombre shading technique would be the preferred route to go. The same would be said for those with oily skin. The best way to determine the right technique for you, is to reach out to Permanent Cosmetics & Tattoo Removal by Christine Brown and have us help you through the process.
OMBRE BROWS RALEIGH (SHADING)

For longer lasting dream Brows

Ombré shading, also known as Powdered brows, is the newest trend in eyebrow permanent makeup. It gives a soft shaded brow pencil look. Once healed, it is more natural looking than solid color. It gives great definition and depth to the brows. This permanent solution offered thin- and sparse-browed ladies a natural-looking, long-lasting filled-in effect that wouldn't have to be drawn on every single morning.
COMBO BROWS

For the best of both worlds

Combo Brows are a combination between Microblading and machine shading. The addition of the machine shading gives fuller and more defined appearance , and machine shading typically lasts longer in the skin. Machine shading is perfect for all skin types. If you are unsure which option is right for you, please book a free consultation with our experts today. We will help walk you through your options, and the process for each!
MICROBLADING
Do you dream of more beautiful Eyebrows?
Microblading is a form of permanent eyebrow tattooing that involves using tiny, fine-point needles. It is all about creating the best shape for each face – a totally bespoke approach for each client. The needle very finely implants featherweight strokes with a medical grade pigment that helps scratch and deposit pigment simultaneously under your skin. At Permanent Cosmetics & Tattoo Removal by Christine Brown, our experts will consult with you on the best approach for your specific needs, and ensure you are in love with your new look. If you're looking for the best Microblading in Raleigh, and surrounding areas in North Carolina, book with us today!
WHAT'S THE DIFFERENCE BETWEEN MICROBLADING
AND OMBRE SHADING?

The biggest difference between the two eyebrow techniques is how the pigment is deposited into the skin. Unlike microblading, which uses a pen-like hand tool to carve small cuts into the skin, the powder brow technique is achieved using a machine, not unlike one your tattoo artist would use. Check out our blog if you'd like to learn more about the difference between microblading and ombre brows.

PERMANENT EYEBROW PRICING RALEIGH


I was very impressed with the service Christine provided. She is knowledgeable, thorough and professional. She continually checks in and seems to genuinely care.

My visit was awesome from start to Finnish. Christine is very educated in her line of work. Everything was explained step by step and I was giving a chance to ask questions after. She took her time and did an outstanding job. I would recommend anyone to check them OUT 😁😁😁😁😁😁😁😁😁😁
I had a great experience with Christine. She was very nice and kept checking on me with the eyebrows healing process. Couldn't be happier.

I was struggling with a client's brows and unsure as to how to correct it. Christine reached out initially as a friend and was so generous with her knowledge that I asked her if she offered classes. I immediately booked a class. It was WELL worth the money. Christine will do lessons and exercises with you before you get to class so that you can maximize your tome i class. I was able to see where I could improve and began practicing diligently. My first client after her class was my best yet!! Christine is so generous with her knowledge, tips for setting up your space, how to minimize swelling on clients and incredible after care. You will not regret your time with her. So many instructors charge ridiculous fees and you are left to go home and watch YouTube videos and be self taught. This class is the class every artist wishes they could have. I would not hesitate to take future courses as my skills expand! She truly wants to see her student have success!

I am extremely impressed with the permanent eyeliner I received from Christine, she did an amazing job!! She is informative throughout the process, from what to do before your visit, helping to choose the right shade for your skin, and aftercare treatment. She sends you off with an adorable bag containing q-tips, aftercare gel, aftercare instructions, and a little candy. She checked in multiple times to ensure the healing process was going well. She truly cares about her art, not just making a dollar, and it shows in her premium customer service. I will be going back soon for lip blushing. I highly recommend Christine for permanent makeup. 5 stars!!

Sydney Eckhardt
2022-07-18
Earlier this year, I impulsively booked Christine for a lip blush after hearing good word of mouth. I was very pleased with how thoughtful and thorough she was in her service. She had everything on hand to make me as comfortable as possible during my lengthy appointments. She worked with me on finding the right shade for my skin tone, and took her time to ensure maximum results. She was excellent on checking in on me to see how I was healing. She's really funny, too! Couldn't recommend this local business enough.

Lip Neutralization I had a wonderful experience with Christine!I strongly recommend Christine. Thanks to her she made me feel at ease it was my 1st experience with lip neutralization she was patient with me answered all my questions and concerns and the best part the results and job was amazing.

Very elevating experience.Christine is so nice explains services in detail Makes me feel welcome
I just happened to come across this Website looking for someone who did permanent eyeliner around my area. I made a appointment with Christine and I'm so glad I was led to her!! She did a great job on my eyeliner and I am very happy with my end results. She is very knowledgeable at what she does and is a pleasure to spend time with. I will he going back to see her again!!

Christine Brown is an amazing artist, she helped give me my stunning lips with lip blushing. I can't thank you enough for helping me get my confidence back!
RALEIGH PERMANENT EYEBROW FAQS
How long does permanent eyebrow makeup last?
Even though these treatments are called "permanent", none of them last forever. New techniques have emerged over the year, giving these treatments an updated version and name that seems to be way more suitable, if the effects are to be considered. Some of them last for more than ten years, while the others last for just 2 years.
What is the difference between Microblading and permanent makeup?
The major difference between microblading and permanent makeup is the method of application. With permanent makeup, a series of needles are either stacked or formed in a circle and a tattoo machine is used, vibrating to put the pigment into the skin. With this technique, the eyebrow area is filled in completely, whereas with microblading, the manual blade consisting of multiple micro needles creates fine hair-like strokes to create the look of full, more natural brows.
How does permanent makeup work?
A pigment is applied to the top layer of skin only, the procedure may still sting — just like it does when you get a tattoo.Permanent makeup experts like Christine Brown in Raleigh, NC, use a hollow needle that releases color into a hole in your skin. If you'd like to learn more, check out our blog "How Does Permanent Makeup Work"

Do tattooed eyebrows look natural?
Because that's the goal of any cosmetic tattoo. To enhance your features. By enhancing your features we highlight the best parts about them. Whether you choose microblading or Ombre Sharing, the goal of tattooing is to improve your natural eyebrows to better suit your facial structure. A better eyebrow shape can give you an instant lift and increase facial symmetry, which is more visually attractive.
Ombre Powder Brows Near Me
Looking for ombre powder brows near you in Raleigh, NC? As an alternative to microblading, Permanent Cosmetics by Christine Brown specializes in producing stunning brows in Raleigh. Contact us today to book your appointment!
FIND OUT HOW WE CAN HELP YOU LOOK YOUR BEST. CONTACT US TODAY!