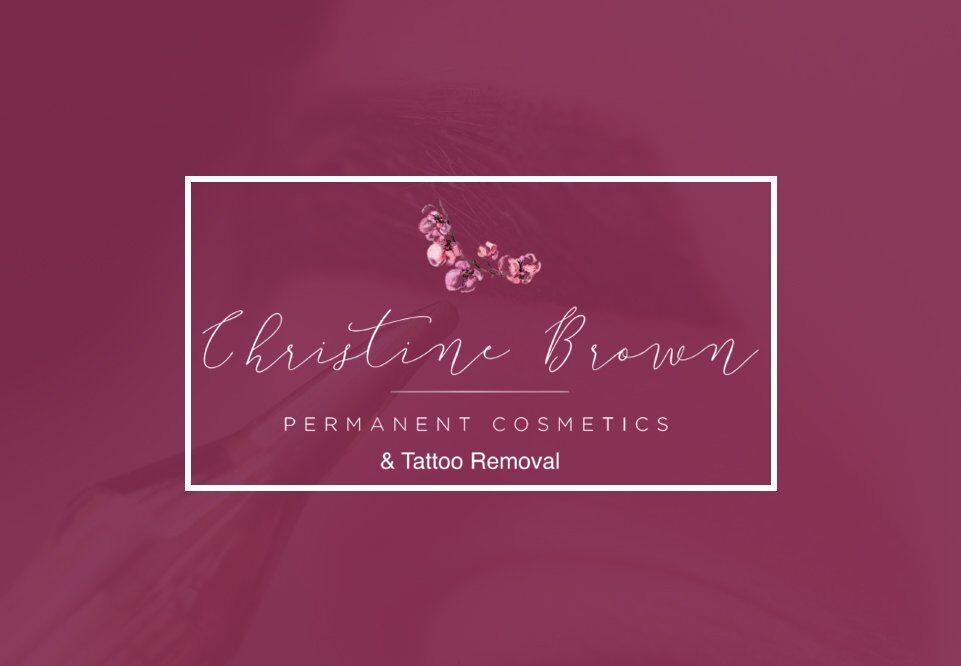 BEST MICROBLADING IN RALEIGH, NC

Permanent eyebrow cosmetics are the best solution for anybody that's looking to enhance their natural beauty. Thanks to our Microblading service, a state-of-the-art cosmetic tattooing procedure, the days of constantly worrying about the shape and look of your brows is long gone. The Microblading procedure is quick and easy and allows picture-perfect eyebrows. Imagine not having to deal with the daily tedious regiment ever again. Say goodbye to pencils and constantly needing to check your brows out in a mirror. With Permanent Cosmetics by Christine Brown, you will have our expert Microblading Raleigh team helping you achieve phenomenal results at an affordable price.
❄️ Save Big With Our Winter Sale❄️

30% OFF All Services
Use Code:
WINTER30
WHAT IS MICROBLADING?
Microblading is a procedure categorized under permanent makeup, but unlike traditional tattooing, it is less invasive. Microblading typically lasts 1-3 years, depending on skin type and skincare routine. The procedure is done by using a hand tool with ultra fine needles and each 'hair' is gently etched into the skin, giving an incredibly natural and realistic look. Microblading eyebrows can dramatically correct or fully reconstruct lost eyebrows and is excellent for those wanting to enhance their brows or who have little to no eyebrows, thinning brows from age or over tweezed brows. The Pigments we use are chosen to match the natural or desired brow color. Microblading is not ideal for oily skin types. We suggest Ombre brows for this type of skin type.
THE MICROSHADING AND MICROBLADING PROCESS
1. PREPARATION
During this process, we will evaluate your natural brows and determine the shape and structure that will become your future look. Shaping eyebrows correctly is the foundation to getting perfect eyebrows. Using what is called the golden ratio, your facial features, and some measuring, we draw the perfectly shaped eyebrows for your face directly on your skin for you to see.

2. NUMBING
I am sure you are wondering if Microblading hurts. After we apply a topical anesthetic by using a specialized technique, the pain is not an issue anymore. Some clients have actually fallen asleep during the Microblading process, so at our clinic our goal is to make you as comfortable as possible.

3. MICROBLADING BEGINS
This is where the magic happens and the skills of our expert Microblading professional come together to transform your eyebrows into a masterpiece. Using a Microblade, ink is implanted into your skin by making microstrokes that resemble hair. This is designed to give you your dream brows that are sure to get noticed!

4. AFTERCARE
After you finish your Microblading eyebrows treatment, your artist will go over the aftercare routine with you. Microblading aftercare is extremely important and the success of the treatment relies on it to a great extent. So you must get serious and follow the aftercare instructions religiously. The artist has done his part – now it's your turn and you have a very important role. The healing process can make a world of difference for the final brow look.
MICROBLADING RALEIGH NC PRICING

I was very impressed with the service Christine provided. She is knowledgeable, thorough and professional. She continually checks in and seems to genuinely care.

My visit was awesome from start to Finnish. Christine is very educated in her line of work. Everything was explained step by step and I was giving a chance to ask questions after. She took her time and did an outstanding job. I would recommend anyone to check them OUT 😁😁😁😁😁😁😁😁😁😁
I had a great experience with Christine. She was very nice and kept checking on me with the eyebrows healing process. Couldn't be happier.

I was struggling with a client's brows and unsure as to how to correct it. Christine reached out initially as a friend and was so generous with her knowledge that I asked her if she offered classes. I immediately booked a class. It was WELL worth the money. Christine will do lessons and exercises with you before you get to class so that you can maximize your tome i class. I was able to see where I could improve and began practicing diligently. My first client after her class was my best yet!! Christine is so generous with her knowledge, tips for setting up your space, how to minimize swelling on clients and incredible after care. You will not regret your time with her. So many instructors charge ridiculous fees and you are left to go home and watch YouTube videos and be self taught. This class is the class every artist wishes they could have. I would not hesitate to take future courses as my skills expand! She truly wants to see her student have success!

I am extremely impressed with the permanent eyeliner I received from Christine, she did an amazing job!! She is informative throughout the process, from what to do before your visit, helping to choose the right shade for your skin, and aftercare treatment. She sends you off with an adorable bag containing q-tips, aftercare gel, aftercare instructions, and a little candy. She checked in multiple times to ensure the healing process was going well. She truly cares about her art, not just making a dollar, and it shows in her premium customer service. I will be going back soon for lip blushing. I highly recommend Christine for permanent makeup. 5 stars!!

Sydney Eckhardt
2022-07-18
Earlier this year, I impulsively booked Christine for a lip blush after hearing good word of mouth. I was very pleased with how thoughtful and thorough she was in her service. She had everything on hand to make me as comfortable as possible during my lengthy appointments. She worked with me on finding the right shade for my skin tone, and took her time to ensure maximum results. She was excellent on checking in on me to see how I was healing. She's really funny, too! Couldn't recommend this local business enough.

Lip Neutralization I had a wonderful experience with Christine!I strongly recommend Christine. Thanks to her she made me feel at ease it was my 1st experience with lip neutralization she was patient with me answered all my questions and concerns and the best part the results and job was amazing.

Very elevating experience.Christine is so nice explains services in detail Makes me feel welcome
I just happened to come across this Website looking for someone who did permanent eyeliner around my area. I made a appointment with Christine and I'm so glad I was led to her!! She did a great job on my eyeliner and I am very happy with my end results. She is very knowledgeable at what she does and is a pleasure to spend time with. I will he going back to see her again!!

Christine Brown is an amazing artist, she helped give me my stunning lips with lip blushing. I can't thank you enough for helping me get my confidence back!
EYEBROW MICROBLADING RALEIGH NC FAQ
How much does it cost for Microblading in Raleigh, NC
The cost of microblading will vary depending on the level of experience of your permanent makeup artist. Performed in a sterile, safe setting by an experienced certified practitioner, costs range from $500 to over $1,000. Touch-ups tend to cost a little over half the cost of the original procedure if not cheaper. The overall savings compared to the need for continuously purchasing makeup, can be quite substantial.
How long does Microblading take to heal?
Microblading can take 10 to 14 days to heal as the pigment settles into its shape. Your skin will be very sensitive during this time. Just like with a regular tattoo, you will notice scabs that will fall off naturally on your eyebrows. Just like a normal tattoo, picking or removing the scabs will cause the colors to fade. You should also avoid any type of moisture to your brows during this time. This means you may need to avoid the gym for a while, and you must take extra precautions when you are showing. Check out our blog "how long does microblading take to heal" to learn more about the process!

Microblading Near Me in Raleigh
Are you looking for Microblading services near you in Raleigh, North Carolina, USA? Our staff of professional eyebrow tattoo esthetician can help you accentuate your beauty, and build confidence with our permanent brow solution. Book your appointment today!
Is Microblading painful?
Pain can obviously be different for each person, but typically, the pain and discomfort from microblading is substantially less painful than that of a normal tattoo. After a few minutes, you will likely be able to adjust without it really phasing you. Your Raleigh Microblading specialist will ensure your comfort level is ideal for the entire procedure.
How long does Microblading last?
Results generally last between 1-3 years and, if you want to maintain your brows, you should plan to schedule an annual touch-up session. You can talk to your Raleigh Microblading eyebrow professional about a personalized plan for you to help you maintain your ideal results for as long as you choose. If you'd like to get a better idea of how to keep your microbladed brows longer, check out our blog "How Long Does Microblading Last?"

Microblading Information & Stats
a- Microblading Raleigh NC is a semi-permanent eyebrow tattooing technique that is used to create the appearance of fuller, more defined brows.
b- Microblading procedures are done by using a small handheld tool to deposit pigment into the skin, creating fine, hair-like strokes that mimic natural brow hairs.
c- The process typically takes 1-2 hours and results last up to 1-3 years before needing touch-ups
d- Microblading treatments are a great option for those who want to enhance the shape of their brows, fill in sparse areas, or create a more defined arch.
e- The cost of microblading in Raleigh NC can range from $250-$500, depending on the technician and the complexity of the procedure.
f- Over the past 5 years, the demand for microblading in Raleigh, NC has increased by 40%.
g- Over 70% of microblading clients in Raleigh, NC are female.
h- Over 90% of microblading clients in Raleigh, NC are between the ages of 18 and 45.
i- Over 95% of microblading clients in Raleigh, NC report being satisfied with their results.
FIND US AT
8800 Harvest Oaks Dr., Raleigh, North Carolina 27615, United States
ABOUT RALEIGH

Raleigh is North Carolina's capital city. North Carolina State University is one of the state's most well-known institutions. The Research Triangle is named for the cluster of technical and intellectual institutions that surround Raleigh, Chapel Hill, Cary, and Durham. The North Carolina State Capitol is a Greek Revival–style structure with a rotunda that houses a statue of George Washington costumed as a Roman commander.
FIND OUT HOW WE CAN HELP YOU LOOK YOUR BEST. CONTACT US TODAY!