RALEIGH, NC
Committed to your care. We provide a wide

arrange of Permanent Makeup Services in Raleigh,
such as Microblading, Lip Blushing, Eye Liner,
Tattoo Removal, and more!
FLAWLESS PERMANENT MAKEUP IN RALEIGH
Dive into summer with our unbeatable discounts on all permanent makeup services—transform your look today!
WHAT YOU NEED TO KNOW
ABOUT US
Permanent Cosmetics & Tattoo Removal by Christine Brown is Raleigh's premier choice for modern & new-age permanent makeup solutions. Whether you're looking for stunning permanent eyebrows, or safe cosmetic tattoo removal, our professional North Carolina makeup artists pride themselves in helping others emphasize their natural beauty.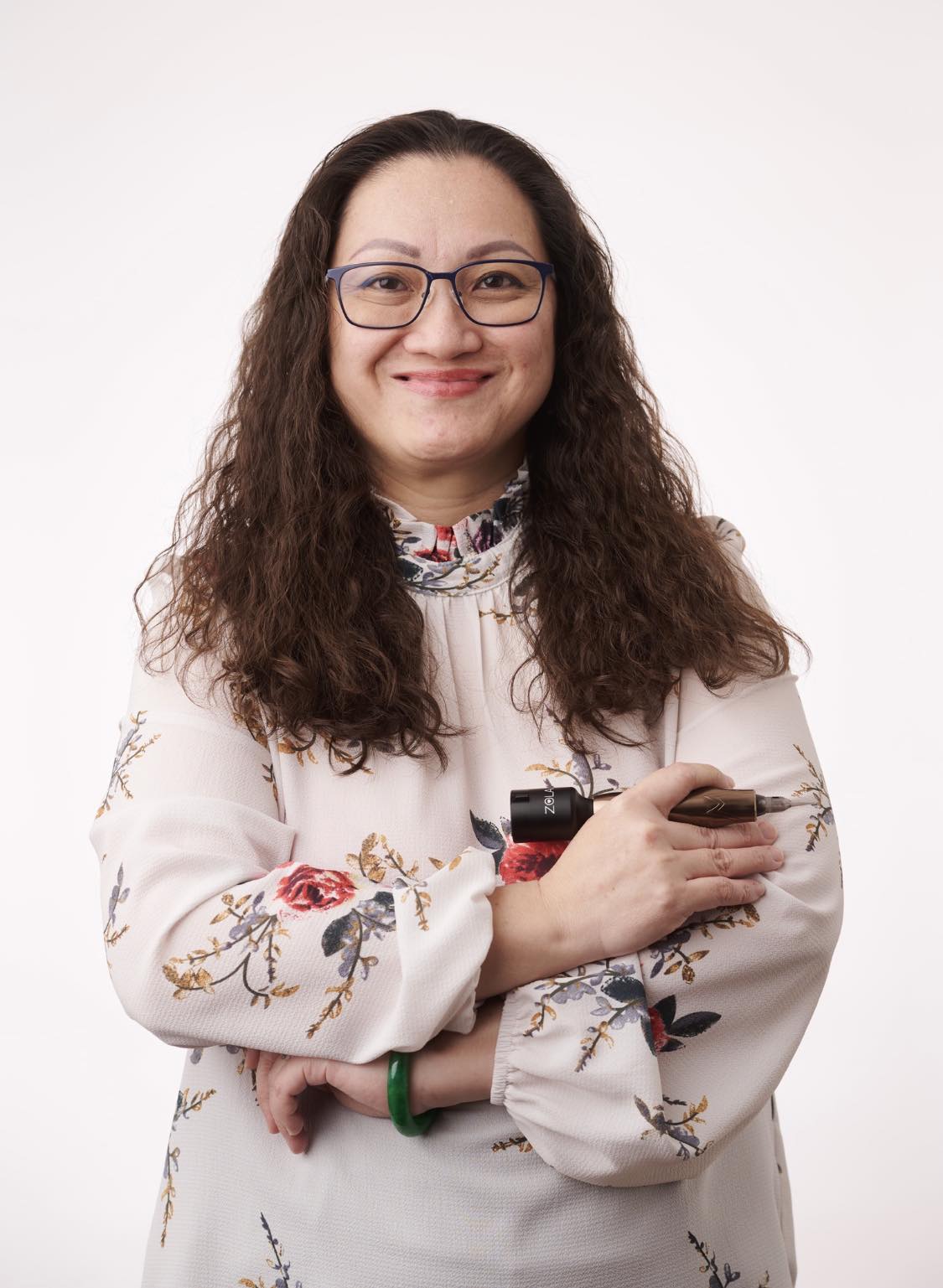 ALREADY KNOW WHAT YOU WANT TO BOOK?
You can check and book our available times for all of our staff and the services they provide.
BEST PERMANENT MAKEUP CLINIC IN RALEIGH

Raleigh Permanent makeup
and
Microblading procedures
commonly referred to as "cosmetic tattoos", are not like the traditional tattoos that we currently know of. These procedures involve a special
cosmetic pigment
that is tattooed, or deposited into the upper layer of the skin to create the most natural look possible. Traditional tattoos penetrate multiple layers of skin to create something that lasts your lifetime. These permanent makeup procedures usually last for a few years. The value to you is that they take little to no effort to maintain, and completely eliminate the need for daily upkeep!
EYEBROWS
Do you dream of more beautiful Eyebrows?
If so, you've come to the right place. We are your premier source for Microblading near you in Raleigh! With our innovative procedure with permanent eyebrow tattoos, you can say goodbye to the pencils! Our Microblading process is the most effective technique for providing the appearance of thickness to eyebrows that are sparse, over-waxed, over-plucked, or thinning, and you'll enjoy the results for anywhere from 1 to 3 years. Never worry about your eyebrows smudging off or losing shape again with permanent eyebrow makeup microblading procedures.
PERMANENT LIPS
Want Luscious lips that are sure to stun?
Lip blushing is a form of permanent makeup. Essentially, it is a cosmetic tattoo of the lips that enhances the beauty of the natural lip color, improving the shape of the lips, giving definition and the illusion of fullness. Get the lips you want and forget the constant application of glosses and balms with permanent lip color enhancement. Human lips can lose their color and fullness rather quickly. Permanent lip makeup is a great solution to this issue. The pigment is deposited into the patient's lips to create a fuller and more natural lip color than lipsticks and balms could provide.
PERMANENT EYELINER
Fuller and thicker lashes without the daily hassle!
A lash-enhancement tattoo is a permanent treatment that places pigment along your top or bottom lash lines. Applying eyeliner may be the most tedious and challenging aspect of the modern makeup routine. Eliminate the stress and inconvenience of having to apply eyeliner each and every morning! Create the illusion of thicker, darker, and completely fuller lashes without looking without needing all of the products you use daily. Let our fabulous team handle your permanent eyeliner needs. Contact us today about our permanent lash enhancement procedures.
TATTOO REMOVAL
Looking to fix the problem of troubled permanent brows?
At Permanent Cosmetics & Tattoo Removal by Christine Brown, we provide cosmetic tattoo removal for eyebrows in Raleigh. Cosmetic tattoos are often located on the face and are designed to mimic the appearance of makeup. Sometimes called, "permanent makeup," many men and women choose eyebrow tattoos to save time on applying makeup on a daily basis. Instead of painful lasers, we use a one of a kind hypertonic saline tattoo removal system. This makes for a much more pleasurable experience to adjust those mistake brows that are causing you unhappiness.
Permanent Makeup Solutions

Eyebrow tattoos are permanent. Once the ink is tattooed onto the skin it is there for life (although undesirable fading of the ink as mentioned above is possible). This is very different from microblading, where the results typically last about 6 months to a year. Simple "touch up" treatments can be done annually if the Microblading Raleigh NC patient wishes to maintain their enhanced brow. The permanent nature of microblading allows patients the ability to change the appearance of their brow as trends change.
Christine does careful and detailed work. I'm very pleased with the care and time she has spent on my eyelashes and eyebrows.
Lip Neutralization I had a wonderful experience with Christine!I strongly recommend Christine. Thanks to her she made me feel at ease it was my 1st experience with lip neutralization she was patient with me answered all my questions and concerns and the best part the results and job was amazing.
Earlier this year, I impulsively booked Christine for a lip blush after hearing good word of mouth. I was very pleased with how thoughtful and thorough she was in her service. She had everything on hand to make me as comfortable as possible during my lengthy appointments. She worked with me on finding the right shade for my skin tone, and took her time to ensure maximum results. She was excellent on checking in on me to see how I was healing. She's really funny, too! Couldn't recommend this local business enough.
CHRISTINE'S PERMANENT MAKEUP STUDIO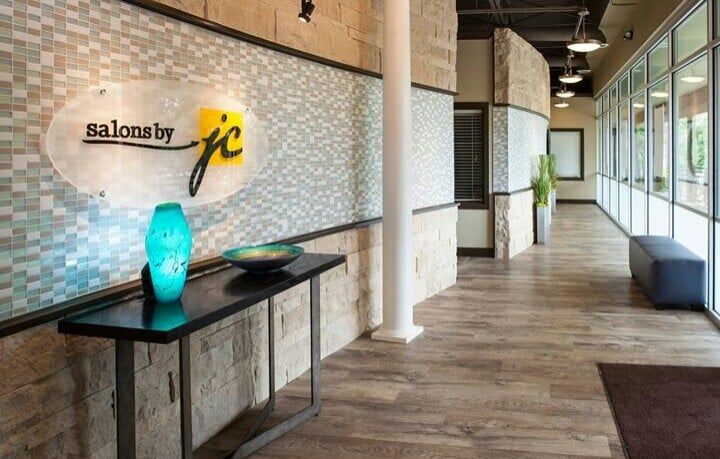 PERMANENT MAKEUP RALEIGH NC FAQS
How long does permanent eyebrow makeup last?
Even though these treatments are called "permanent", none of them last forever. New techniques have emerged over the year, giving these treatments an updated version and name that seems to be way more suitable –permanent makeup, if the effects are to be considered. Some of them last for more than ten years, while the others last for just 2 years.
What is the difference between Microblading and permanent makeup?
The major difference between microblading and permanent makeup is the method of application. With permanent makeup, a series of needles are either stacked or formed in a circle and a tattoo machine is used, vibrating to put the pigment into the skin. With this technique, the eyebrow area is filled in completely, whereas with microblading, the manual blade consisting of multiple micro needles creates fine hair-like strokes to create the look of full, more natural brows.
How does permanent makeup work?
A pigment is applied to the top layer of skin only, the procedure may still sting — just like it does when you get a tattoo. Permanent makeup experts like Christine Brown in Raleigh, NC, use a hollow needle that releases color into a hole in your skin. Check out our blog "How does permanent makeup work" to learn more about the whole process!

Is permanent makeup safe?
Permanent makeup is generally considered safe. It carries the same risks as other tattoos. The most serious is the risk of infection from improperly sanitized tools and equipment. At Permanent Cosmetics & Tattoo Removal by Christine Brown, we adhere to all of the proper rules and regulations to keep our amazing clients safe. Contact our Permanent makeup North Carolina specialist today!

Areas We Serve
We provide permanent makeup services In Raleigh, but we service clients that come from all areas across North Carolina. This includes Cary, Chapel Hill, Wilson, and Durham!
Permanent Makeup Near Me
Are you in search of permanent makeup near you in Raleigh? Permanent Cosmetics by Christine Brown is the right choice when you're looking for the best permanent makeup artist in your area. Book your appointment with us today!
FIND OUT HOW WE CAN HELP YOU LOOK YOUR BEST. CONTACT US TODAY!